Progettazione dell'Immagine Coordinata e dei relativi materiali di comunicazione, incluso il sito web, per la ditta slovena di Aerei ibridi ed elettrici Pipistrel. La collaborazione di anni ha dato vita nel corso del tempo anche a molteplici progetti di aerei, stand fieristici ed altro.
Corporate Communication design, website included, for the slovenian corporation producing hybrid and electric aircrafts Pipistrel. The years-long collaboration brough to life multiple projects such as aircraft design, booth design and much more.
The MB Vision studio oversaw the design of the new logo of the Slovenian company Pipistrel giving an innovative and technological identity cut.
Lo studio MB Vision ha curato la progettazione del logo dell'azienda slovena Pipistrel dando un taglio di identità innovativa e tecnologica.
It represents the company through a geometric structure composed of oblique lines that recall the aerodynamic component of aircraft in a palette between gray and light blue. The logo is also made up of the textual part of the name "Pipistrel", the choice of capital letters is essential, giving the company a tone of decision, security and determination.
Rappresenta l'azienda tramite una struttura geometrica composta da linee oblique che richiamano la componente aerodinamica degli aeromobili in una palette tra grigio e celeste. Il logo si compone anche della parte testuale del nome "Pipistrel", la scelta del maiuscolo si impone conferendo un tono di decisione, sicurezza e determinazione dell'azienda.
Studio del pittogramma ricavato da una matrice geometrica.
Study of the pictogram obtained from a geometric matrix.

Il logo, nel suo insieme, prevede il pittogramma centrato al di sopra del testo.
The logo, as a whole, has the pictogram centered above the text.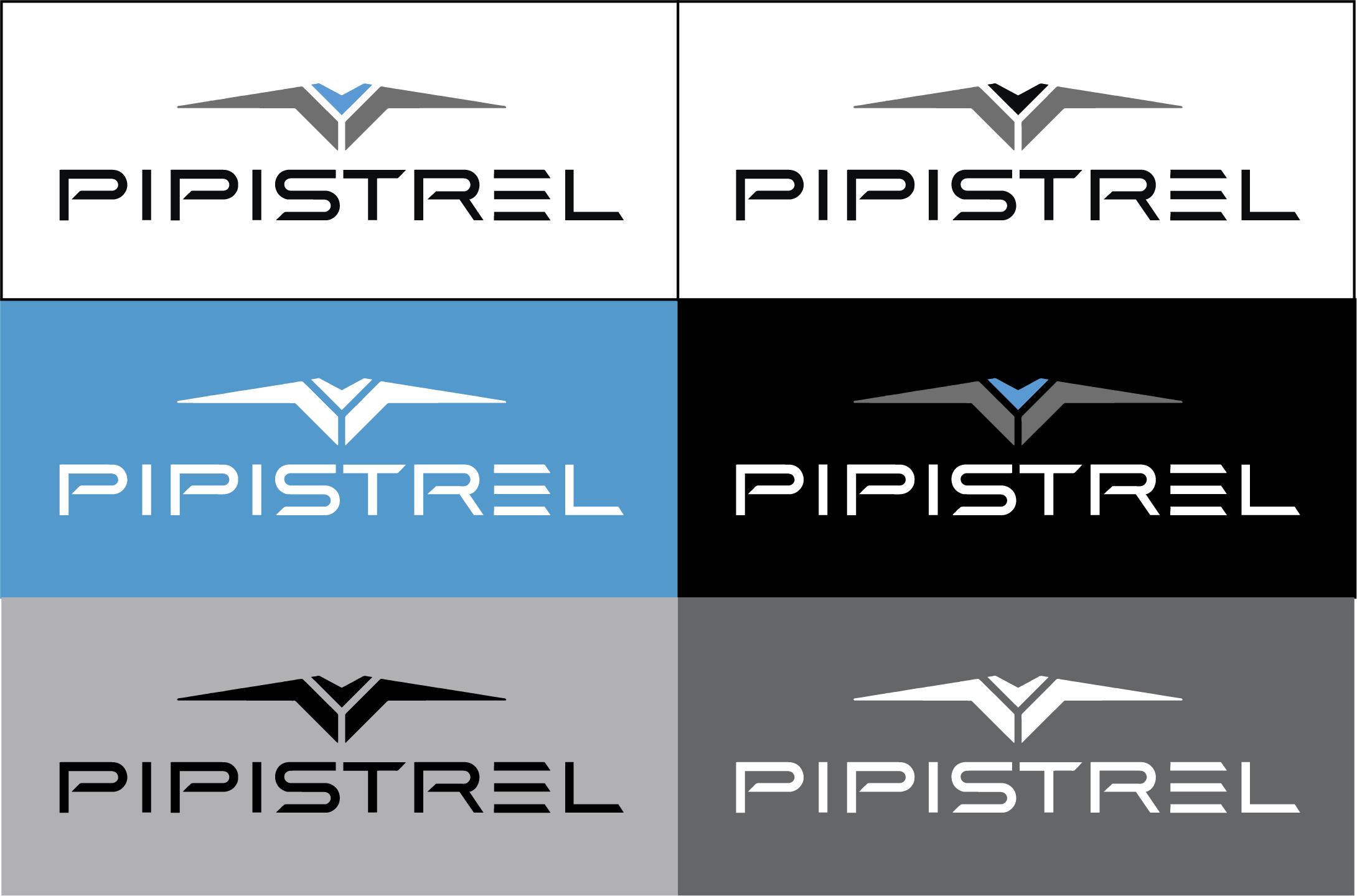 Studio delle varianti cromatiche del logo, definendo i criteri di utilizzo dello stesso.
Study of the chromatic variants of the logo, defining the criteria for its use.
The design of the website takes the graphic identity of Pipistrel from the logo, adapting it to the website.
La progettazione del sito web riprende dal logo l'identità grafica di Pipistrel adattandola al sito.
Through the use of info-graphics, timelines and project visualizations, the company's offer is coordinated and fluid for the website user.
Attraverso l'uso di  info-grafiche, timeline e visualizzazioni del progetto, l'offerta dell'azienda risulta coordinata e fluida al fruitore del sito.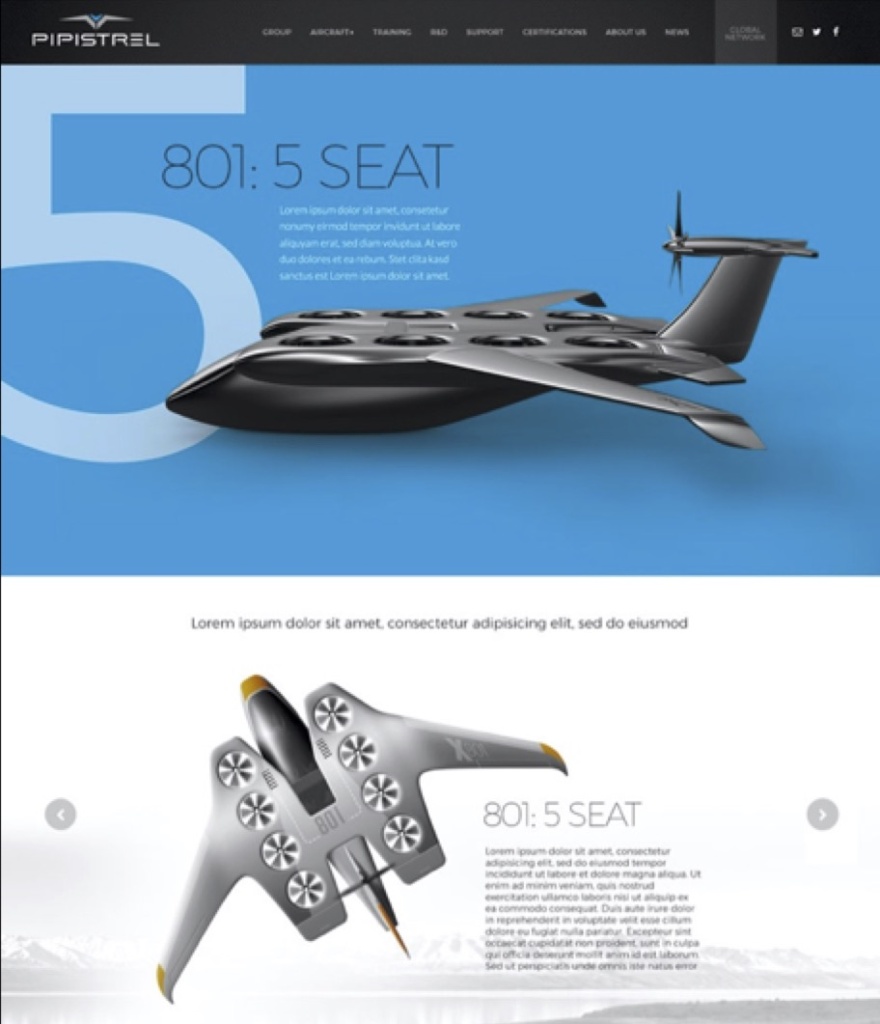 Il layout, minimale ed efficace, richiama la semplicità del logo conferendo al sito chiarezza ed eleganza.
The minimal layout recalls the simplicity of the logo, giving the site clarity and elegance.
Le scelte cromatiche seguono la scia del logo. La palette selezionata si basa sui toni del bianco, del nero e del blu Pipistrel.
The color choices follow the trail of the logo. The selected palette is based on shades of white, black and Pipistrel blue.