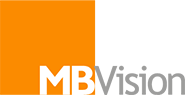 H2FLY | HY4 Impression video
Video promo per l'aereo HY4m creato da MBVision per l'azienda H2FLY. L'HY4 è il primo aereo quadripolo al mondo alimentato unicamente ad idrogeno. 
Video promo about hy4 aircraft, created by MBVision for the H2FLY company. The HY4 is the world's first four-seater passenger aircraft powered solely by a hydrogen fuel cell battery system.