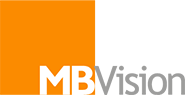 X Shock – Cub | Zlin Aviation
Design, logo e livree per Shock*Cub: il nuovo STOL di Zlin Aviation. Dallo studio dei materiali e delle combinazioni, al design dei sedili, ai dettagli della cabina di pilotaggio e del pannello strumenti, dei dettagli dell'abitacolo e del cruscotto e del pannello strumenti.
Design, logo and liveries for Shock*Cub: the new STOL by Zlin Aviation. From the study of materials and combinations, to the design of seats, details of the cockpit and of the instrument panel.